Start transforming your digital presence today and unlock the full potential of your business!
UnderWP is a software and digital studio that designs and develops eCommerce websites, apps, custom software development and tailor-made digital solutions.
Digital Marketing
Expand your online presence and drive meaningful results through our comprehensive digital marketing strategies, encompassing SEO, social media, content creation, and targeted advertising.
Branding Strategy
Unlock the power of your brand with our strategic expertise, creating a unique identity that resonates with your customers and sets you apart from the competition.
Software Development
Harness cutting-edge technology and innovation to build custom software solutions that streamline your operations and drive business growth.
Mobile Apps
Elevate your business with sleek and user-friendly mobile applications that captivate and engage your target audience.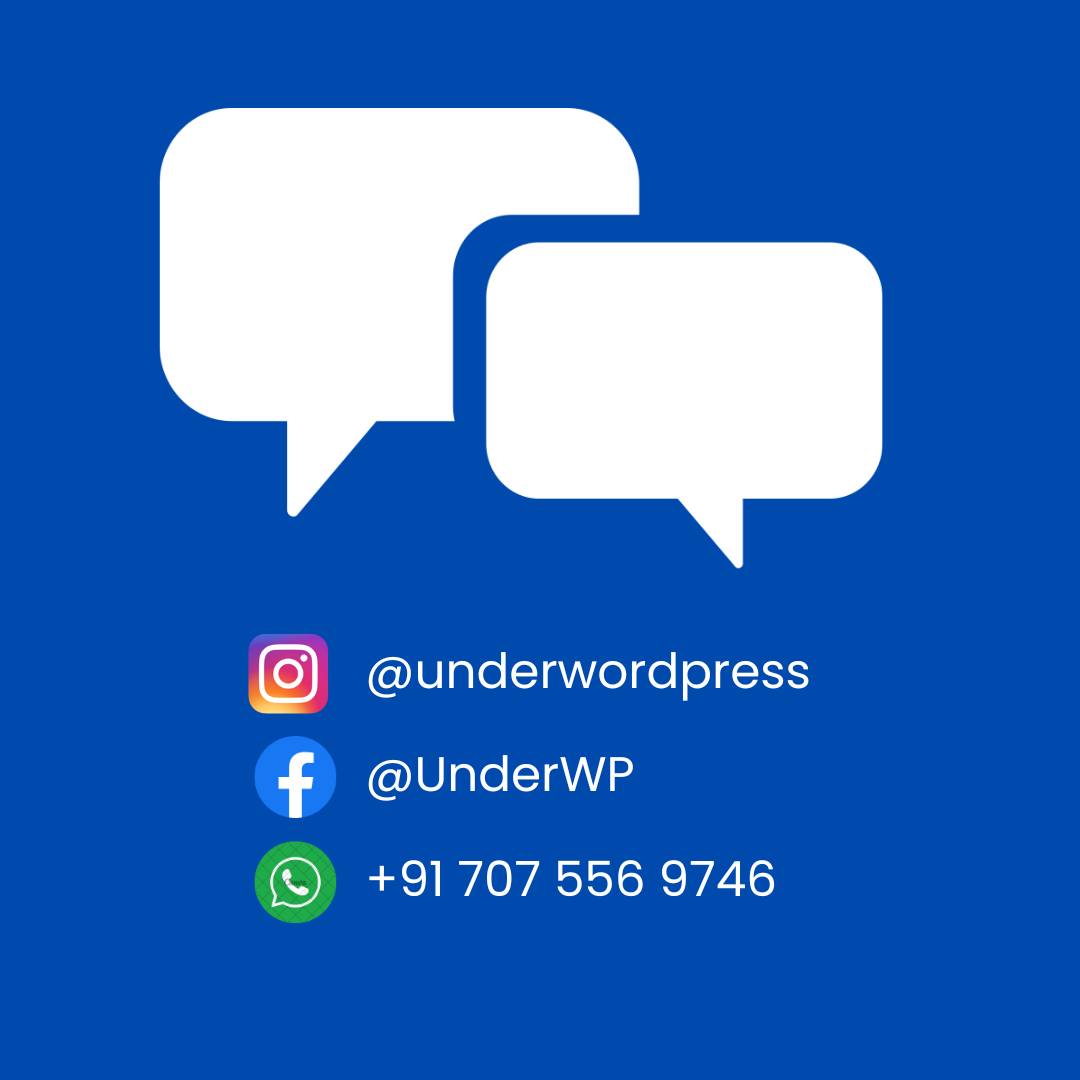 Our company stands out by seamlessly blending creativity, innovation, and technical expertise to deliver
personalized solutions

that fuel your digital success.
Expertise-driven Solutions
Our team of seasoned professionals combines expertise in technology, marketing, and design to deliver tailor-made solutions that propel your business ahead of the competition.
We prioritize understanding your unique goals and challenges, working closely with you to ensure our strategies and solutions are aligned with your vision, resulting in maximum client satisfaction.
With a commitment to staying ahead of industry trends, we continuously innovate, integrating the latest technologies and strategies into our services to give your business a competitive edge in the digital landscape.
— We build eCommerce systems for everyone
Development. Branding. Strategy.
Development. Branding. Strategy.
Software Development. Social Media Mareting. Digital Marketing.
Motion Design. Art Direction. Marketing.
Our design services starts and ends with a best-in-class experience strategy that builds brands.
We love our clients from all over the world. We fine-tune a marketing plan that allows us to laser focus and
target your audience.
Katherine Yates

SUNSET POTTERY CEO
"A well-known agency in the SEO community. These guys know what they are doing and the prices are unbeatable. We've been working together for over a year and the results are amazing."
Angela Hall

GH Sports CEO
"Our company was struggling with finding a reliable SEO agency to work with until we contacted these guys. Their links are highly relevant to our very specific niche-site that was so hard to rank, not anymore.. After 2 months we are on page 1 for our main keywords and the business is booming. Very happy with the service!"
Barry Castro Torsus, Marketing Head

"Website development on WordPress was done as specified. Very good knowledgeable team. They also suggested me some features that were better than what I had planned. Highly recommended for web development with custom WordPress features."
Ana NelsonClonePillow CEO

"The best eCommerce development company. They not just helped me build a complete e-commerce website on WordPress but also helped me with its SEO.I am already seeing great results within 3 months."
Checkout the blog posts written by experts sharing some amazing tips and tricks.
via https://youtu.be/M8o0m3zSOYU
via https://youtu.be/vtHXilEdfyo
via https://youtu.be/lBrcGD0OPpo
Looking for collaboration?
530, KDC, Hyderabad
Telanagana, India
Looking for a job? Send your resume