5 Days Free AI Content Writing Tool From HeyFriday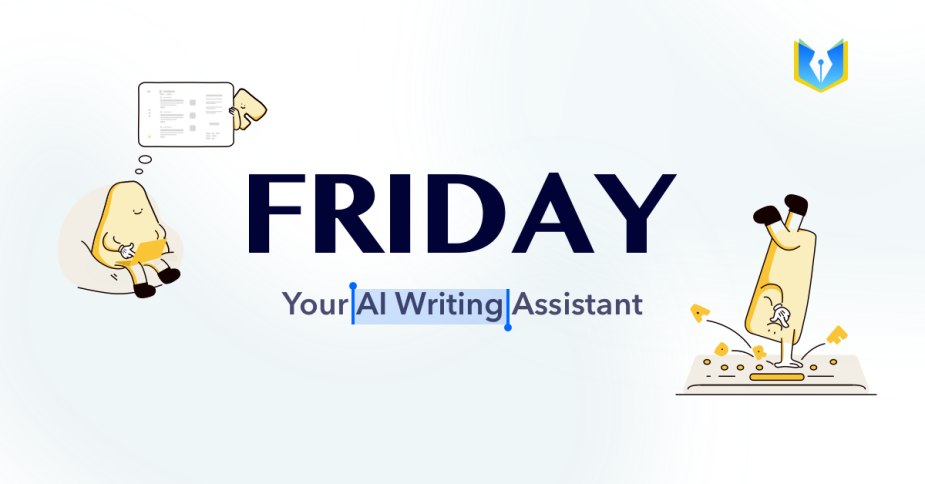 Free SEO Trial Service Description
While there are many AI writing assistants, that optimize the use of GTP-3 software, Friday AI stands above the rest not only in user experience but in quality of results and path of development. Friday AI is one of the youngest players in the industry but has already been able to go toe to toe with the industry leaders, converting some of their loyal fans over to Friday. But why are they coming?
1. Friday is FAST: Friday can produce up to 500 words a second, for people that still write by hand, 500 words could take up to 15 to type out.
2. Friday has MORE: With 40+ templates and 30+ writing tones, Friday can create more customized content for nearly any writing situation
3. Friday lets you CREATE: Users can request their own template and let other users use it. Friday will reward template creators based on the success of their templates.
4. Friday ASSISTS you: Friday's 'blog workflow' template presents prompts while users write helping them craft logically sound and convincing content. We also offer a rewriter that can help change language, and length or shorten preexisting content.
5. Friday is CHEAPER: While being the most powerful AI assistant on the Market, it is also among the cheapest, ensuring all can save and make money using Friday AI.
While these advantages seem exciting now, it's only the beginning for Friday AI. We are counting on feedback and development assistance from YOU the user to design a product that is most helpful for whatever writing task you have. Happy Content Creating!
Friday AI's Power mode is completely free for 5 days. Users can try all of the features of our best plan with unlimited generation! If you are satisfied with the experience, we are now offering a special deal for the users of underwp.com, use the code underwplovesfriday to get a 14-day trial of our power version for just $0.99. Boost your productivity and join the future of writing today!
Free SEO Trial Eligibility Conditions
You Should Join Our Discord Community and introduce yourself in the #introductions sub-forum.
Share this page to your Facebook Or Instagram Or Twitter account with the #underwp.com #freetrialseoservices tags.
Once all the above conditions are met, our team will get in touch with you on Discord and take it from there.
Tasks To Be Completed After The Free Trial SEO Services
Once the free trial service for keyword research is provided, you are expected to leave a review for us here on this page.
Share This Free SEO Trial Offer
Discord Chat
Subscribe to get updates when a new free SEO service trial is available