Google's merchant center is used by Google. You should be using it for your eCommerce store! Merchant Center helps you manage your online inventory, product feed, and manage your brand.
You can connect with merchants so that consumers can find your products in the Google search results.
Google Merchant Center is a free service by Google that lets you upload your product inventory to Google's database and apply it to your AdWords products ads.
The Google Merchant Center(GMC) is gradually becoming an important factor in the success of an e-commerce business as it is likely to provide more and more traffic.
Google Merchant Center is the center of Google Shopping. It's where publishers can view and edit their product data, upload existing catalogues, and create new merchant feeds to use with their merchant accounts.
Merchants who sell in countries where Google Shopping is available can take advantage of the data that we make available through the Google Merchant Center user interface.
Google Shopping Experience Scorecard Feature
Merchant Center is a powerful tool for getting sales from your products appearing on Google.
On February 22, 2022, Google started sending out emails that said that they have introduced a new feature for Google Merchants called Google Shopping Experience Scorecard.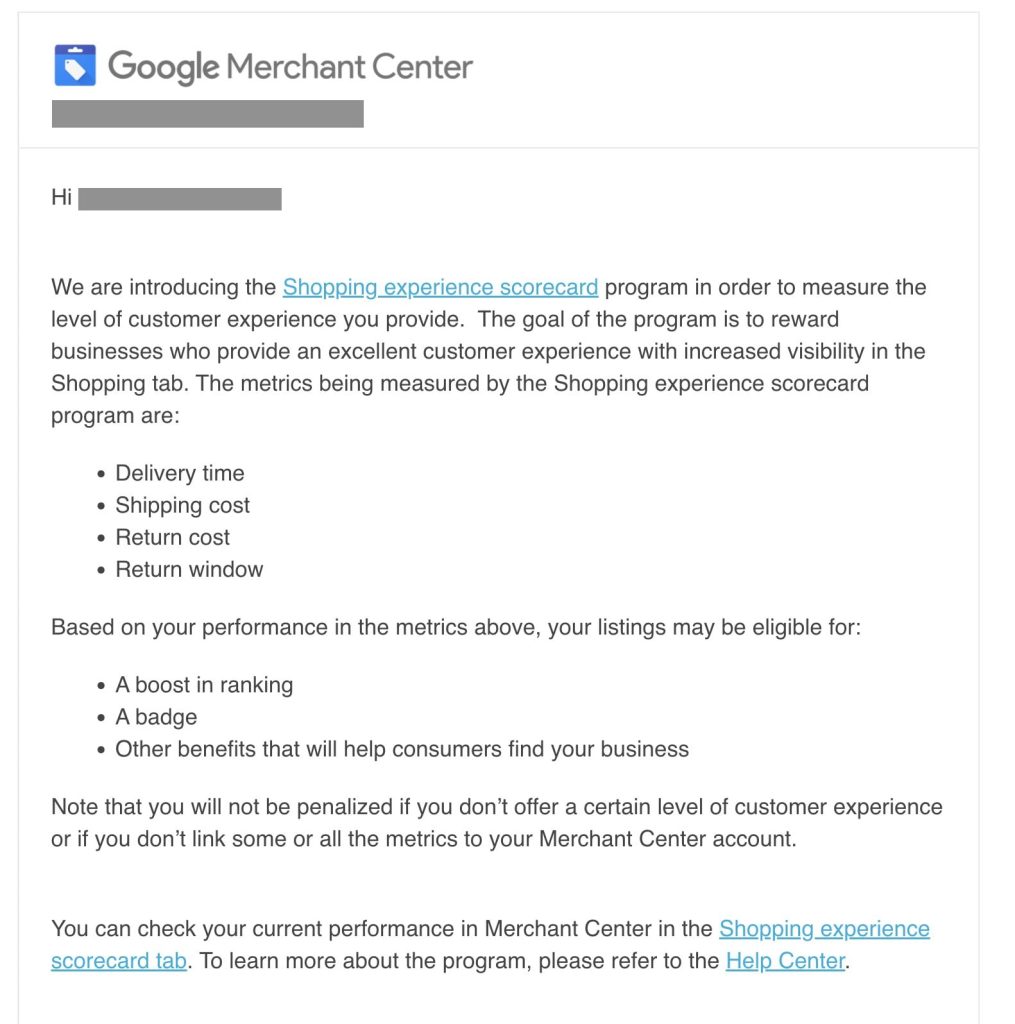 If you haven't received this kind of email, do not worry. Log in to your Merchant Center and you should see a new section called "Shopping experience scorecard".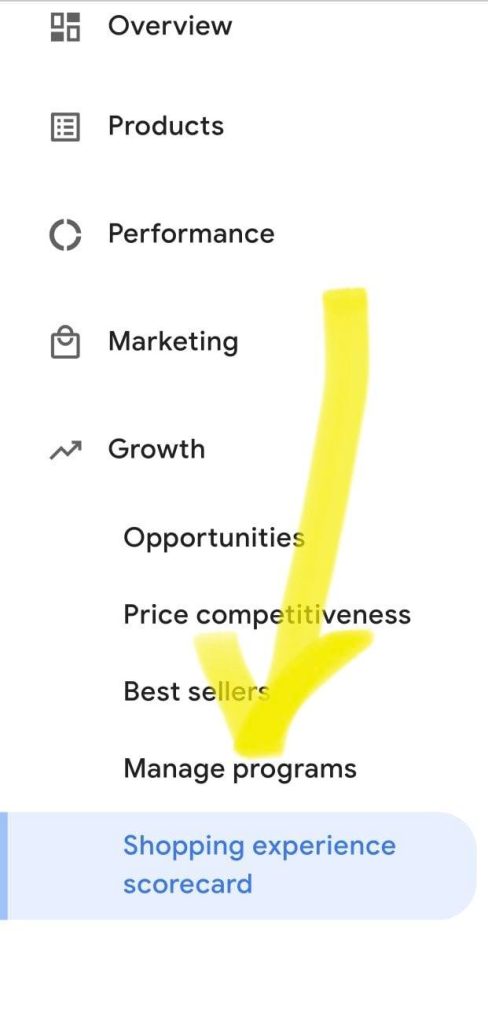 This new feature has been rolled out silently by Google. No official announcement has yet happened on this. Similar to another update on Google Business profile that we covered here: https://underwp.com/google-update-special-products-in-your-google-my-business-catalog/
In the email, they have said that the new Shopping experience scorecard feature is to measure the customer experience of your business. The experience of 4 main features was highlighted:
Delivery Time
Shipping Cost
Return Cost
Return Window
These are the offline shipping metric calculations that are usually difficult to rate and find out for any business.
With the introduction of this feature, the users can now also rate on the above 4 features of a business they order from. The buyers can rate the shopping experience scorecard as "Excellent", "Comparable" or "Opportunity".
The three ratings can be put in simple terms as "3 stars", "2 stars" and "1 star". The "3 stars" rating will be evaluated and shown easily for the listed products. But the "2 stars" and "1 star" will be re-evaluated once in a set period of time for any improvements.
For more detailed guidelines, read the official google support documents here: https://support.google.com/merchants/answer/11192630?hl=en
Google also has clearly said in the email to Merchants that these metrics ratings will improve the product rankings and a badge will be given by Google itself.
So this update is a very important one for Google Merchant Center users It is an opportunity to improve their shopping product rankings on Google.
But Google is also compassionate with Merchants that do not define these metrics in their listed products. It said that it will not penalize if you haven't defined or linked any of these metrics to your Merchant Center.
Since this is a new feature that has been introduced by Google and still needs a lot of awareness among the Merchant Center users so it is not penalizing any of them yet.
But we all know that Google is very sharp in ranking products based on reviews and ratings. So getting yourself these new Shopping experience metrics attached to your Merchant center is recommended.
Final Words
Google's merchant center is one of the most used ad tools by sellers and advertisers alike. Google is the biggest search engine of all, and it allows anyone with a search engine to link directly to a product through the merchant center.
Google's Merchant Center provides invaluable information for anyone selling products on the web. Identifying your ranking for your main keywords, discovering additional keywords you can use to increase your visibility in search engines, tracking conversions and product placements, the sheer amount of information available is staggering.
The introduction of the Shopping experience scorecard feature is a huge opportunity for you to rank your products on top of your competitor's products.
Updates like this are like a marathon race. People who act immediately can stay on the top scoreboard for long periods of time
Act fast before your competitors and get your sales boosted.
Leave us a commend if you liked this post and share it with others to whom it can help.