An unannounced and silent update has been rolled out in the Google My Business dashboard. A special update that allows you to mark some of your products as special.
Previously Google My Business and now Google Business Profile promises to make it easy for the sellers to add products as announced last year by Google. We covered this update here: No More Google My Business It's Now Google Business Profile
Google business profile (GBP) is being updated quite frequently these days to get more user-friendly features for its users. This new update is not seen everywhere but only in selected regions of the world.
"Mark as Special" Update
Now you can mark some of your products as special by selecting the "Mark as Special" selection box in your Google business profile dashboard.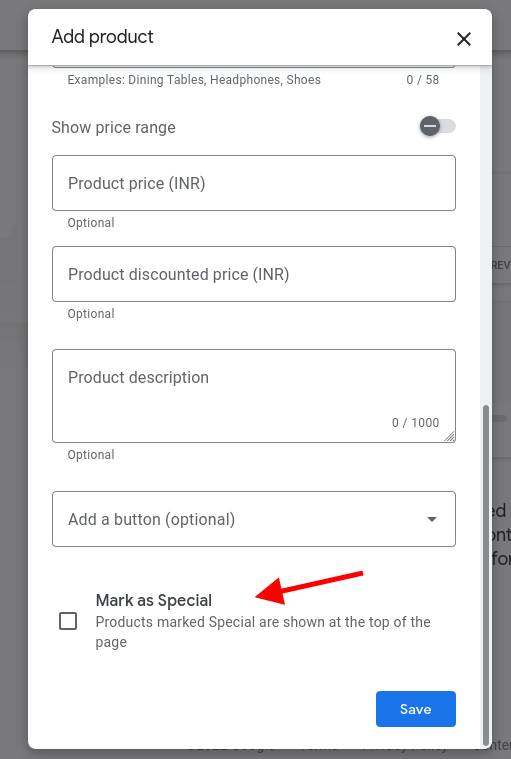 This will make the products that are marked as special show up on top of other regular products. All the products that are marked as special are shown in descending order of date when they are marked as special.
It will help the business owners to highlight any special holiday products in their catalog. Special offers on the products can be bought to the attention of the visitors.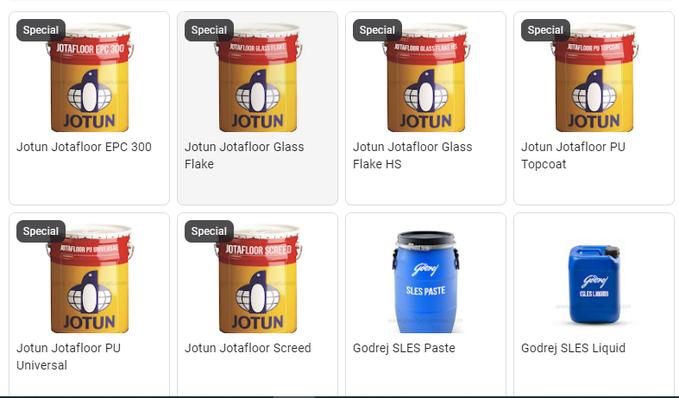 These products will not go live immediately after the upload. They will first go through the approval process and then be approved to be shown in the list.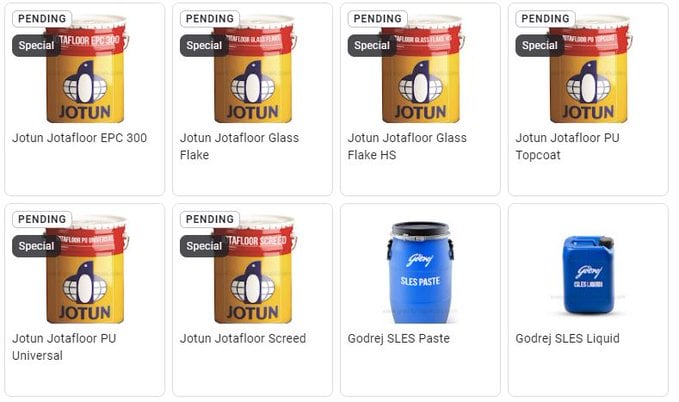 Google's algorithm tries to avoid spam and duplicate images by scanning the images and performing actions like OCR before approving them. This is one of the reasons behind the "Pending" status of the products in the Google business profile's dashboard.
Google My Business Profile Products Catalog
Whenever you upload the products on Google my business dashboard, they are shown in the Google search on top of the results. If someone searches specifically for your brand, then it shows all your products from your product catalogue on the Google search.
With this special feature, the regular showcase of your products will be sorted based on your selection as to which ones are special and to be shown first then other regular products.
Listing your products on Google is free. This helps a lot of eCommerce sellers to get their products on Google search.
With this new update, they can also show their products based on the offers or season on both mobile and desktop search results.
Adding products to your product catalogue is a free feature. You do not need to have an advertising account with Google.
If you are promoting your products with Google ads, then the products that are marked as special will show up first too. That is if you are not sorting them manually in the Google Adwords dashboard.
You should have pictures in JPG or PNG format. The size should be at maximum of 16MB. Maximum image size should be 250px wide and 250px height for apparel products. For other category of products, 100px wide and 100 px height is good enough.
Add Products To Google Business Profile
Products can be added to your Google business profile by logging into the account associated with the Google my business listing. The direct link for its dashboard page is here: https://www.google.com/intl/en_us/ex/13100923/business/
Once you are inside the dashboard, you will see the "Products" link in the left column.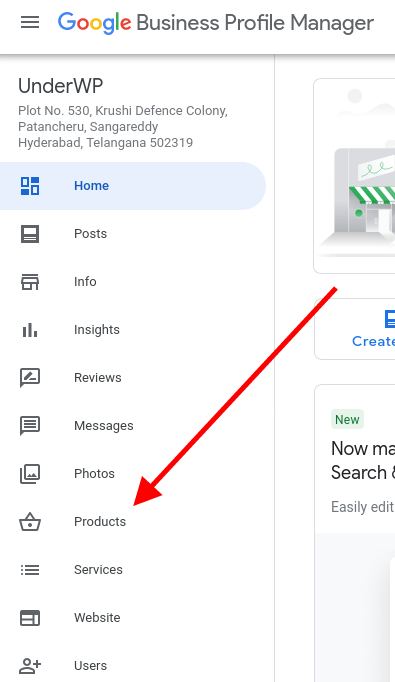 Click on this link and you will be redirected to the page to add your products to the Google catalog.
It is the easiest way to add the products to your Google business profile catalog.
Google is expected to update this feature and make it easier for business owners to manage the product catalog from Google maps listing itself in 2022.
If you need help to manage your Google Business profile account from dashboard, check out this link to find the best plugin for you. https://underwp.com/5-best-google-my-business-reviews-wordpress-plugins-free/
Final Words
This silent update from Google is a surprise for many SEO pros like us. We believe an official announcement will help business owners to learn about this feature and make good use of it.
We assume more features are on the way to Google Business Profile in the coming weeks that will be announced together on their blog.
Until then we will keep our users updated about any special and important features update on our blog. Subscribe to our newsletter and comment below if you like to read more news like this on our blog.