Youtube is the most popular choice for any marketer to reach out to a worldwide audience in any niche. Its popularity keeps growing every day.
And you get paid for the hard work you put into creating unique and useful content for the YouTube audience. This is why you see a lot of YouTubers everywhere.
With every YouTuber trying to grow their channel with their content, there are many who wants to have a different channel for every niche. This helps target a specific niche audience with every channel owned.
If you're looking for an easy way to create a new youtube channel with the same google account then this guide is for you.
Add Another Youtube Channel To Your Account
Creating a YouTube channel is easy and direct. Just log into YouTube and go to your profile.
But for some reason, YouTube has hidden this feature of adding new channels to the same account. You can create up to 50 YouTube channels with the same email account.
Step 1: Log in to your YouTube account.

Step 2: Click on your profile in the top right corner. This will open up the profile menu of your YouTube account.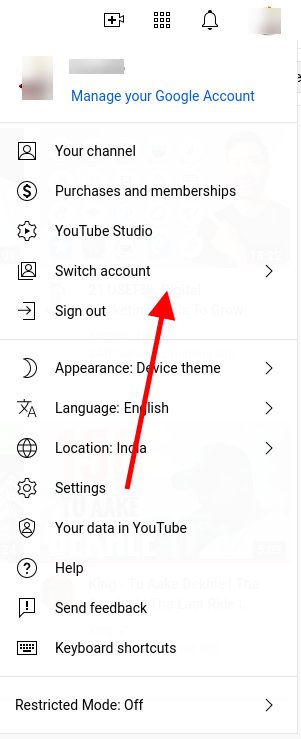 As you can see in the above image, select the Switch account option. This will open another popup like this: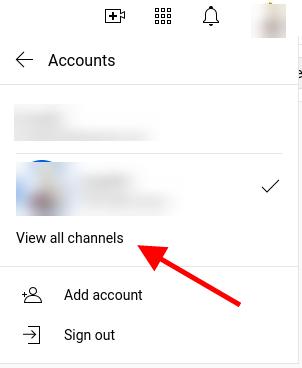 Click on the View all channels option. This is where YouTube has hidden the option of adding another YouTube channel to your account.
Step 3: Click on the Create A Channel button.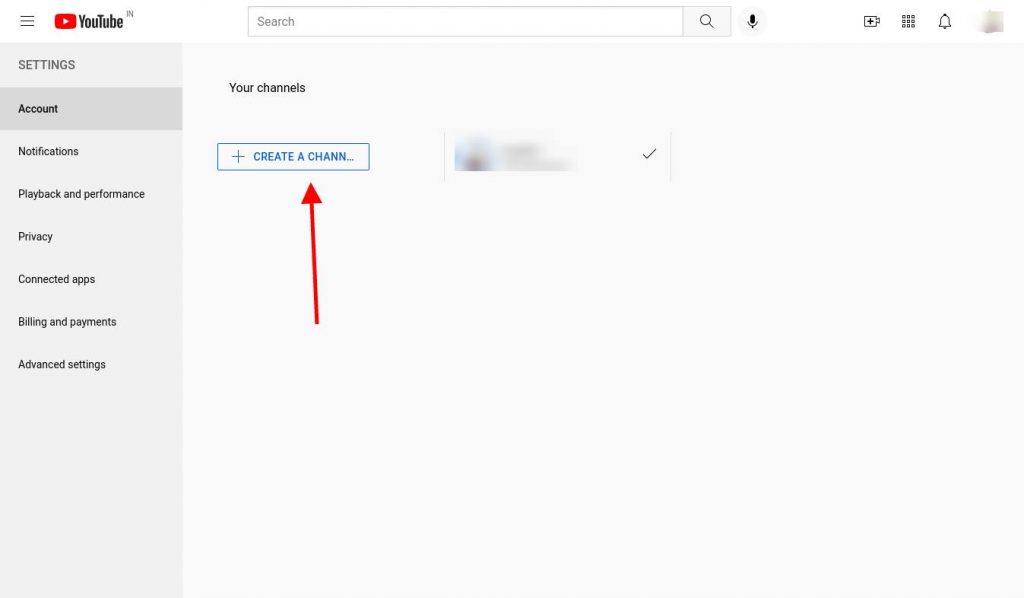 This will open a new popup for creating a second channel or any number of channels with the same YouTube account.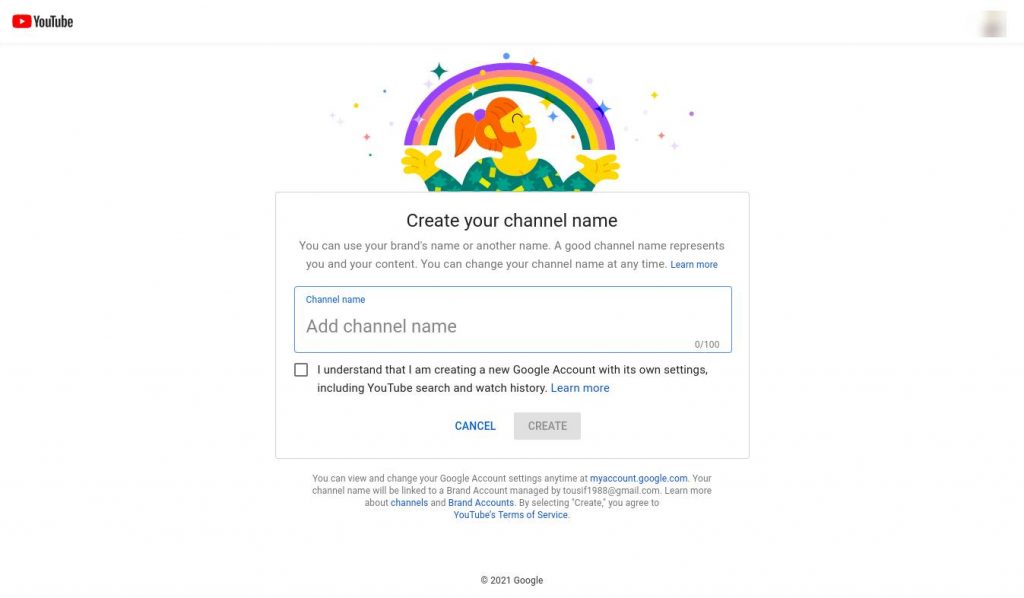 Input your Channel name. Accept the terms by selecting the checkbox below the new YouTube channel name option.
Then press the Create button.
Step 4: After a few minutes of pressing the Create button. You will be redirected to the channel page.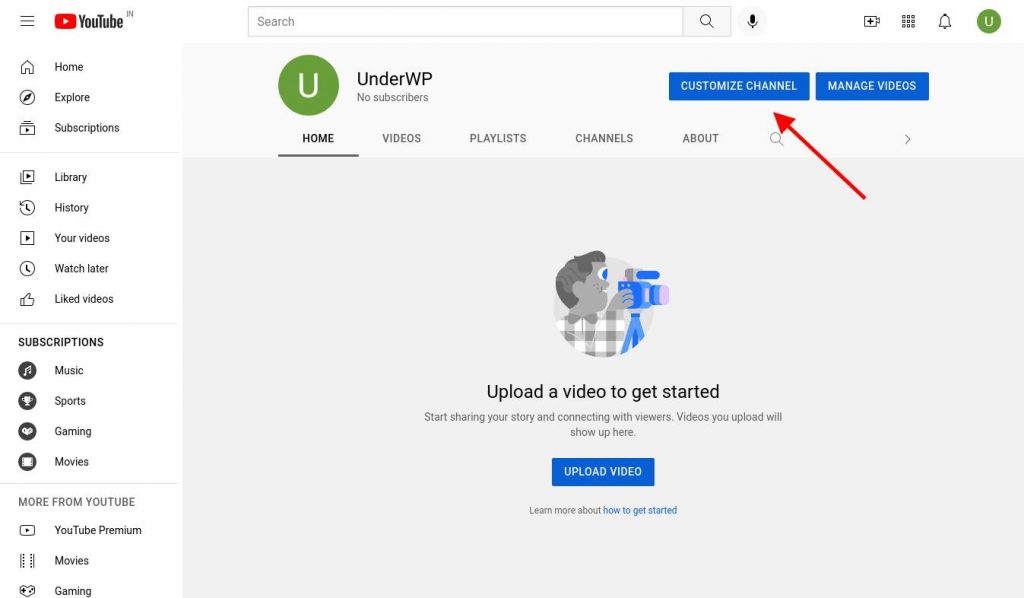 Press the customise channel button on your YouTube channel page.
Now you will be redirected to the YouTube channel customisation page. Here you can upload the logo, select the layout and put basic info about your channel.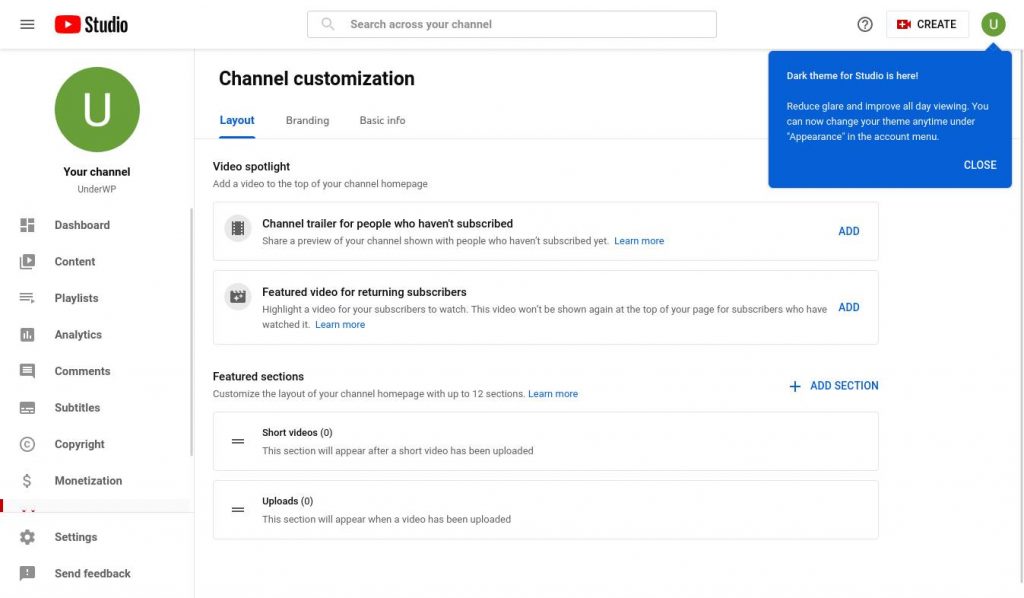 This is the way to create another YouTube channel with the same Gmail account. We used a desktop to create this additional YouTube channel with the same email account.
Benefits of Multiple YouTube Channels
Many of the YouTuber's start multiple channels. This helps them speak about one niche in one channel. Let's see what are the other benefits of having a second or multiple YouTube channels with the same account:
You can target a complete new set of people with a new YouTube channel. A new channel with same YouTube account is same like starting up a new channel with a new YouTube account.
Helps you rank different videos in different niches and make more money. The more views and subscribers you get, the more money you make with YouTube.
Helps you promote different products for different niches. When you have multiple YouTube channels, you get to promote various products in same or a different niche.
Grow your audience by showcasing BTS (Behind The Scenes). Popular channels make a second channel with same YouTube account and showcase behind the scenes of the videos that get popular in their other channels.
Create Vlogs of daily life. Many YouTuber's create vlogs when they are popular and gained a sizeable amount of subscibers over the time. This helps them connect more with their subscribers and followers.
And there are many other benefits of having a second or multiple YouTube channel with the same YouTube account. It is always beneficial and brings in more traffic and more money.
Final Words
YouTube is one of the most popular money making methods or machines among the new Millenials. It is a popular and fastest-growing community online.
Having a popular YouTube channel and maintaining it is a completely full-time job in itself. Full dedication to content and editing is required all the time.
And then ranking those YouTube videos by performing proper video SEO and YouTube SEO is a completely different task.
YouTube in itself is creating a whole new environment of content creators and a set of tools for them every day.
And having a second YouTube channel or more channels is always helpful. But it also comes with a responsibility of constant content creation to entertain the viewers. This can be stressful but if you do it for fun it is also a lot of fun.
We have recently created our YouTube channel as well. Please visit it and subscribe it too here: https://www.youtube.com/channel/UC244BXQ7gEiK_QFxxf3OGxQ