Facebook announced two new data portability types on Monday that will enable users to move their posts and notes directly to Google Docs and WordPress.com.
Now you can directly import all your Facebook profile posts to your WordPress.com blog with this feature. Note that this is not yet available for self-hosted WordPress blogs. I Hope Facebook realizes the potential of open-source WordPress self-hosted blogs and develops a similar feature in the future.
Last year, the social network made it possible for users to upload images and videos to Backblaze, Dropbox, Google Photos, and Koofr.
Step 1. Login to Facebook Account
Login to your facebook account with your Email and Password, if you haven't already.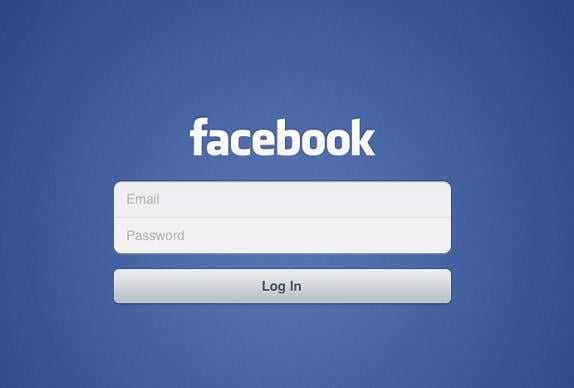 Step 2. Account Settings
Go to your Account Settings by clicking on the down arrow at the top corner right of the page.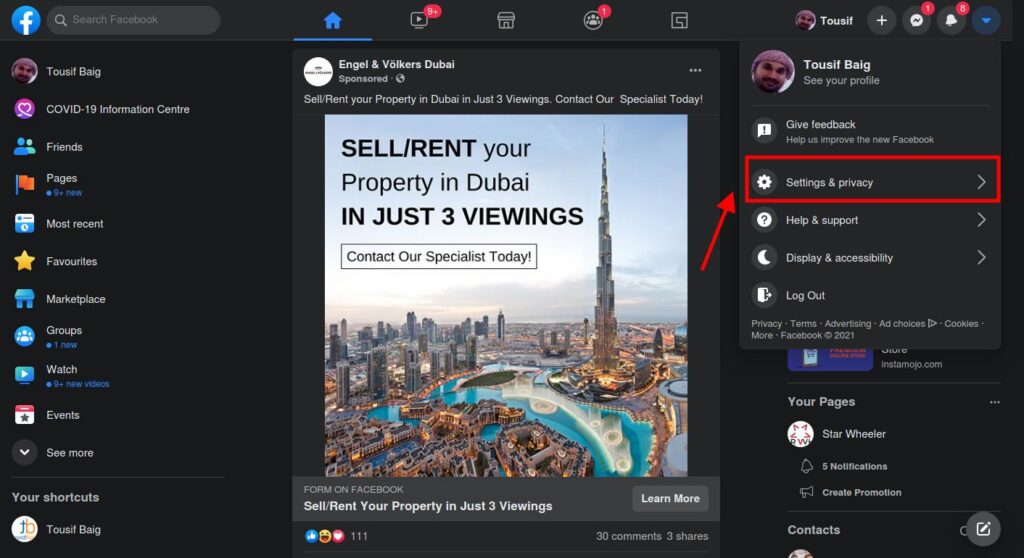 Account Settings option is now combined and shown as Settings & Privacy in the new interface of Facebook Home.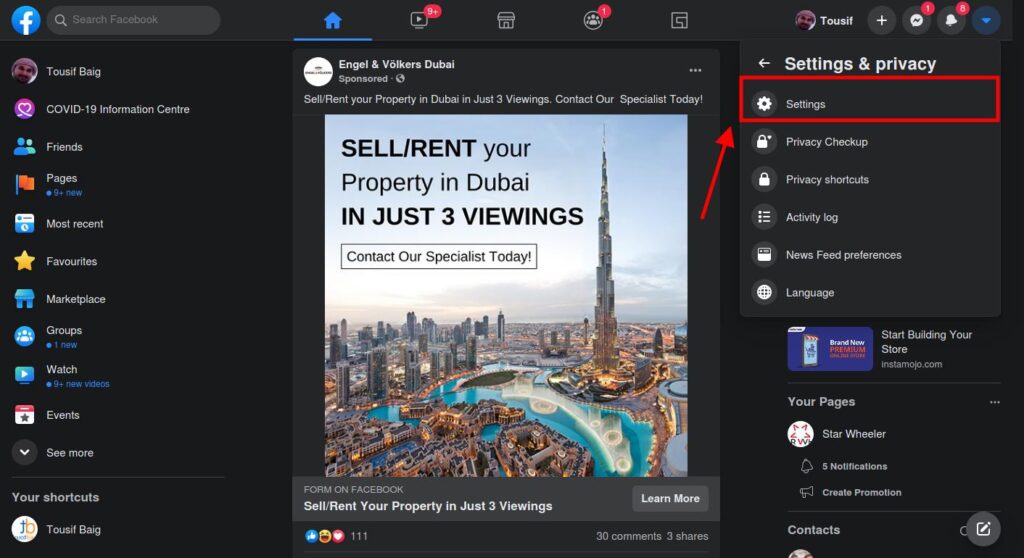 Step 3. Your Facebook Information
Click on the Your Facebook Information link in the left column of Settings page of your Account.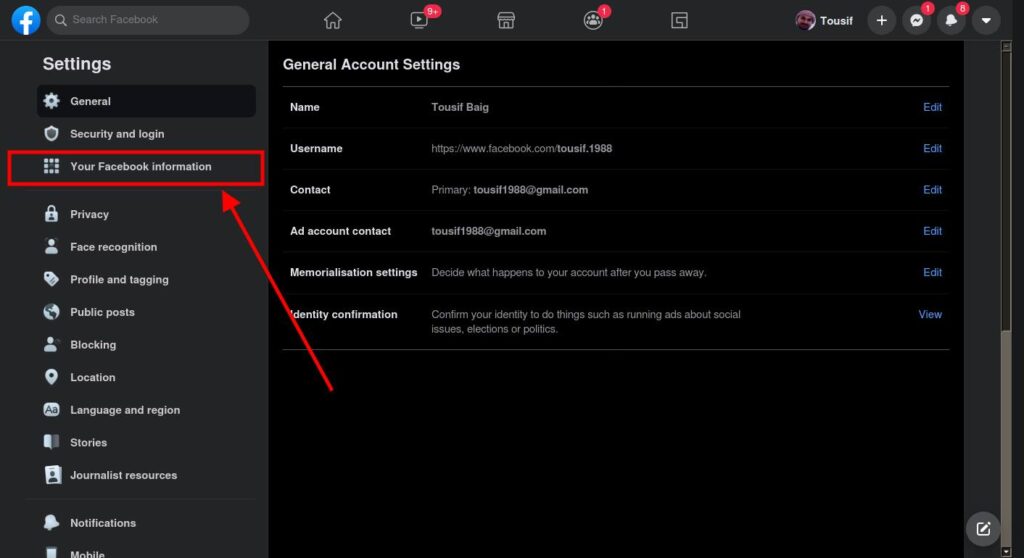 Step 4. Start transferring copy of your posts.
Click on the View button for the option of Transfer a copy of your information in this screen.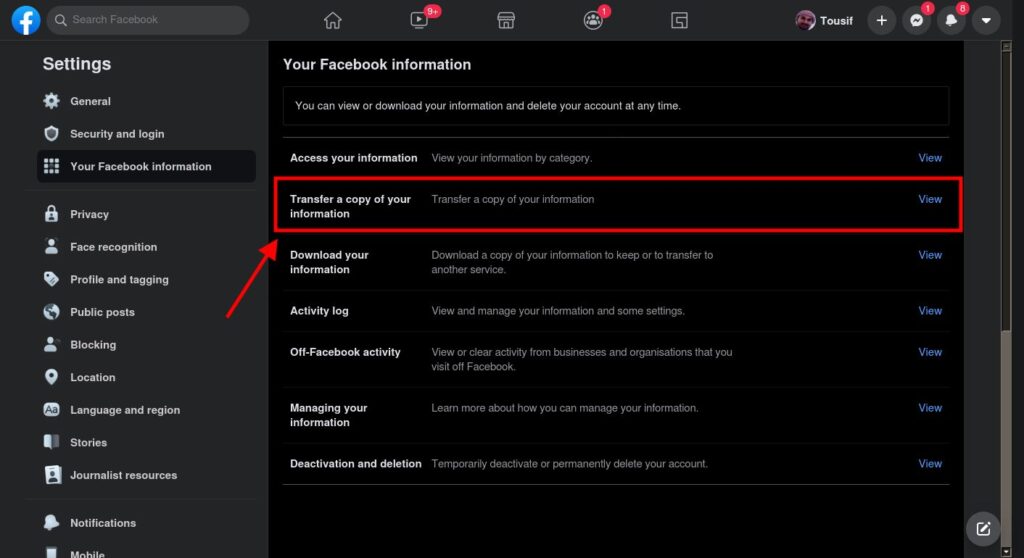 Sometimes Facebook asks for a password at this stage. In most of the cases you might not see this page.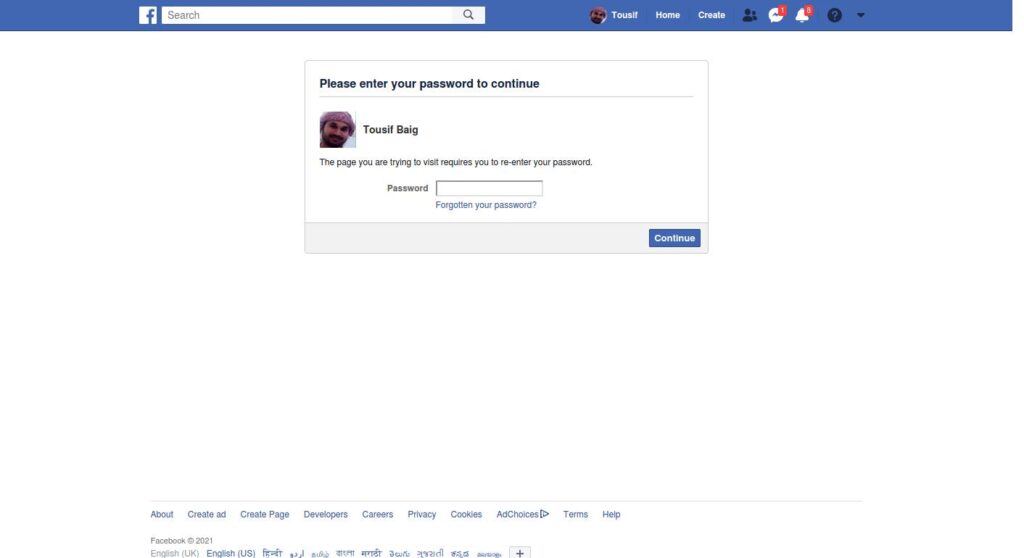 You can now choose what to transfer from your Facebook account. We will select Posts.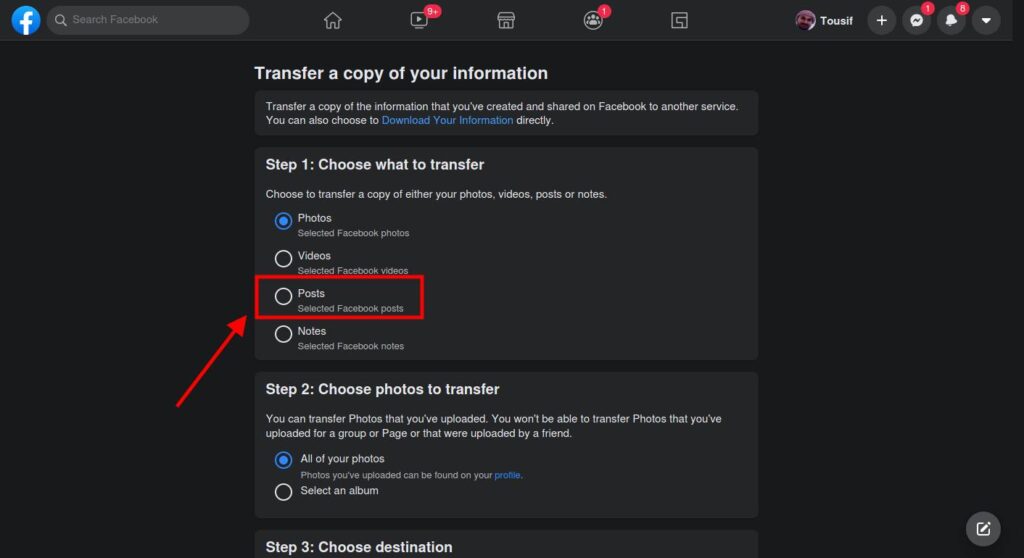 At present there is no option to select specific posts of your profile. Maybe Facebook can implement this feature in the future where you can select specific posts only to transfer.
Step 5. Export to WordPress.com
Select the WordPress.com/Jetpack option in the Choose destination step in Facebook.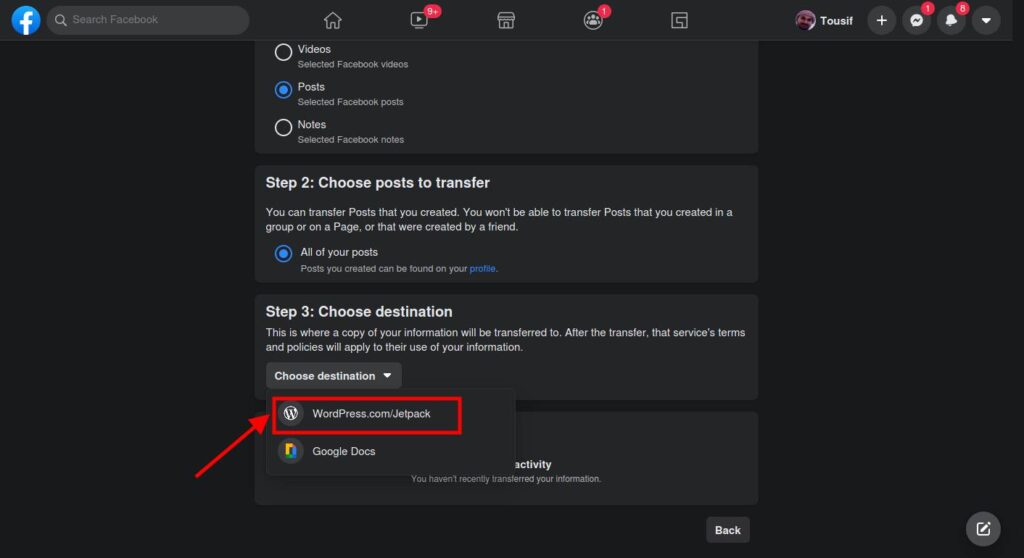 Next, enter your WordPress.com details and proceed further to posts to any of your blogs you own in wordpress.com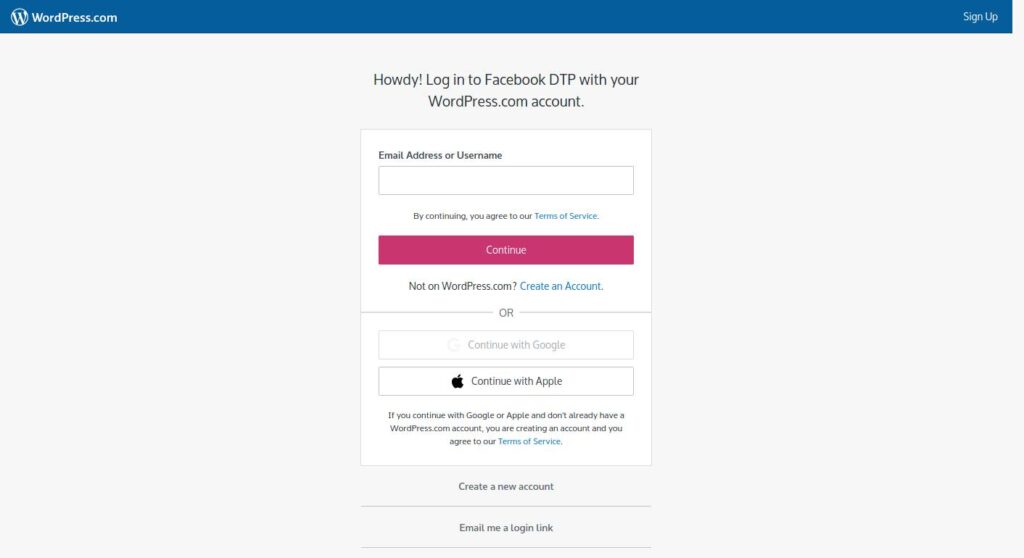 "To better reflect the range of data types people can now transfer to our partners' services, we're renaming the tool 'Transfer Your Information," said Steve Satterfield, Director of Privacy and Public Policy.
"We designed this tool with privacy, security, and utility in mind. We'll ask you to re-enter your password before the transfer starts and encrypt your data as it moves between services, so you can be confident it will be transferred securely," he said in a blog post.
In the future, the company expects to extend its data types and partners, according to the company.
Facebook's photo and video transfer tool is built on the open source Data Transfer Project's code.
If you are looking to start a new self-hosted WordPress blog and looking for a cheap domain, check out this post: Find The Cheapest Domain Registration For Your Next Domain
Facebook isn't shy about some of the reasons behind the expanded transfer technology: it's intended to "help advance discussions" about data portability with governments, developers, and others. Facebook wants to be clear, and it wants to be ahead of any legislation or regulations that could require data access. The ease with which you can export your data is critical, but it isn't Facebook's only concern.